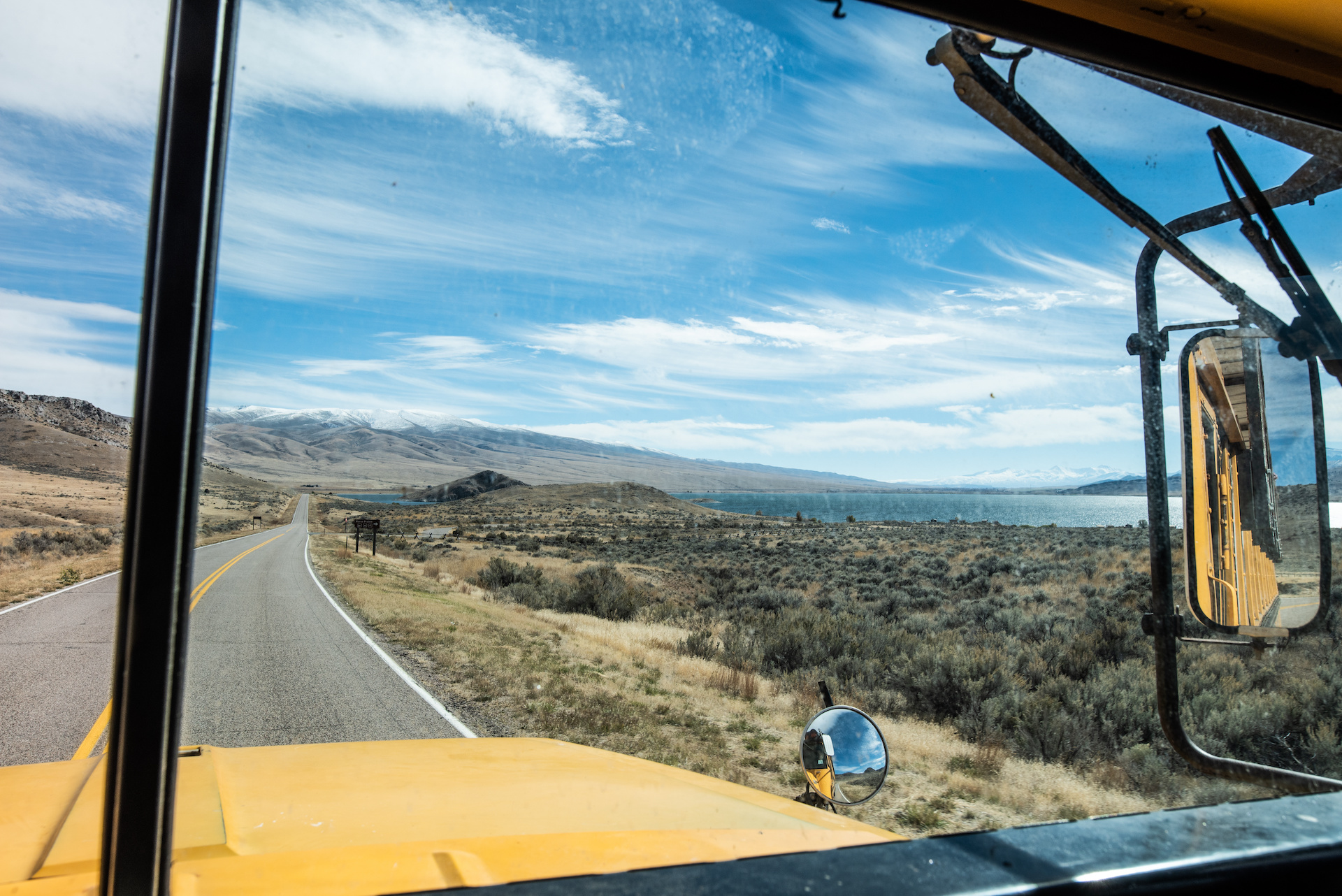 busHive modernizes the transport capacities of the SC school district
busHive streamlined field visit processes and improved office procedures for School District Five in Lexington and Richland counties in South Carolina.
"Although marketed as a field trip program, busHive encompasses a lot, a lot more," said Jake Shealy, activity center supervisor.
The program's software is designed to efficiently organize the workflow of a district transportation office by capturing and calculating employee travel time, working hours, field trips, accounting, and payroll for a global solution to the needs of the department.
After facing an insufficient and problematic field visit system for some time, School District Five started looking for a new solution in 2019. busHive was chosen for the 2020-2021 school year. With training conducted virtually on Microsoft Teams, busHive staff collaborated with the district payroll, the field trip planner, school site field trip administrators, and three area of ​​operations supervisors to successful implementation in July 2020.
busHive meets the district's three requirements for its new field visit system:
Possibility to block unavailable dates and times
Simplified invoice generation thanks to electronic delivery
Ability to sort and extract unpaid invoices
"It's just a comprehensive, comprehensive program," said Vicki Beane, district transportation secretary, accountant and payroll clerk. She explained that during setup, information was entered into busHive about each driver, creating a one-stop-shop for relevant details such as their driver's license expiration and even their status on physical performance tests.
So far, in the 2021-2022 school year, regular field trips have not yet resumed, but athletics and group outings are underway. busHive has already improved the workflow between different departments and several staff members have confirmed that busHive has made their jobs easier.
Karen Nesbit, a activities specialist who coordinates field visits for the district transportation department, said busHive has made its work much more efficient. The Driver Portal makes it easy for their team to assign trips, which drivers can then accept or decline on their own.
And all three of the district's wishlist items have been achieved.
Transportation personnel can identify and block dates for which they have limited or no availability of drivers and buses for in-class school trips during the school day. For events such as the Special Needs Olympics, dates can now be blocked in administrative requests so that enough buses and drivers are provided for the event.
The busHive system takes information from three sources to help calculate pay and overtime:
Route information is typically entered at the start of the year with new routes added as needed
Information on the rate of remuneration provided by the administrators of the service
Drivers' working hours, calculated when entering post-trip information through the busHive Driver Portal
Prior to busHive, driving hour adjustments were captured on a daily DST report spreadsheet and passed through multiple stages of the payroll process, resulting in delays. The capability of busHive has eliminated redundancies by allowing zone supervisors to enter daily driver working time adjustments, which are now captured and available to payroll clerks in real time. Duplication of data has been eliminated and supervisors can also enter notes for future reference.
Likewise, the invoicing process has been streamlined. Instead of manual entry of information, back and forth for overdue amounts, unreceived invoices and paper forms that needed to be scanned, it is now a fully online process with transparency and accountability. Now with busHive, once the field trip planner enters the driver's time and the cost of the trip mileage, a time-stamped invoice is generated and emailed directly to the site accountant or authorized representative.
"Not only have I seen him fix the 'we said, they said' problem, some of the accountants on our site turn invoices into accounts payable in as little as five business days," Shealy relayed.
With a small tweak by the busHive technical support team, the district quickly got a system that met their payroll needs by allowing staff to transfer data to an office-compatible spreadsheet. district payroll. This eliminated employee payroll issues and kept payroll deadlines.
The state of South Carolina owns and maintains the school buses used by all of its districts, but School District Five owns and operates 30 additional activity buses. Beane explained that peak periods like spring require the use of additional activity buses borrowed from the state. This includes mileage charges, which busHive also tracks.
Another useful feature is travel request messages, which allow schools to send transportation corrections and changes to any travel request without sending emails.
"The busHive software really offers transparency. Transparency promotes accountability, "said Shealy. He added that it's a pleasure to work with the busHive team and they can adapt to any custom reports or features that School District Five needs.
Learn more about busHive solutions and schedule a demo.